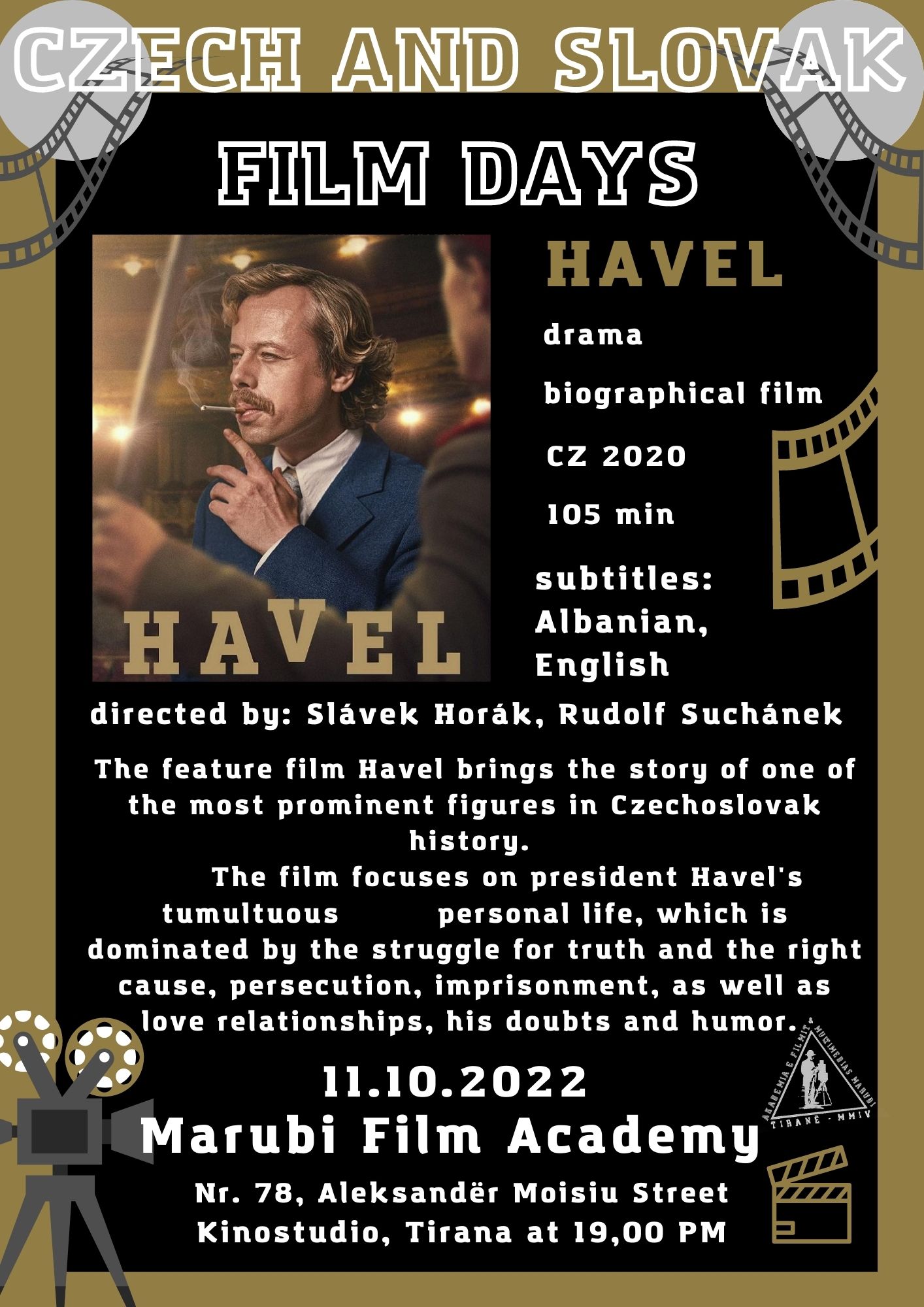 07 Oct

Czech and Slovak Film Days – HAVEL 
directed by Slávek Horák

The Embassy of the Czech Republic and the Embassy of the Slovak Republic in Tirana in cooperation with Marubi Film Academy are pleased to invite you to the Czech and Slovak Film Days.

The screenings will take place on October 11, 12 and October 18, 19, 2022 at Marubi Film Academy.
On Tuesday October 11, 2022 at 19.00 o´clock.
"Havel"

directed by Slávek Horák
104 min – 2020 – Czech Republic
with Albanian and English subtitles
Synopsis: The feature film Havel brings the story of one of the most prominent figures in Czechoslovak history, president Václav Havel. The film focus on Havel´s tumultuous personal life, which is dominated by the struggle for truth and the right cause, persecution, imprisonment, as well as love relationships, his doubts and humor.