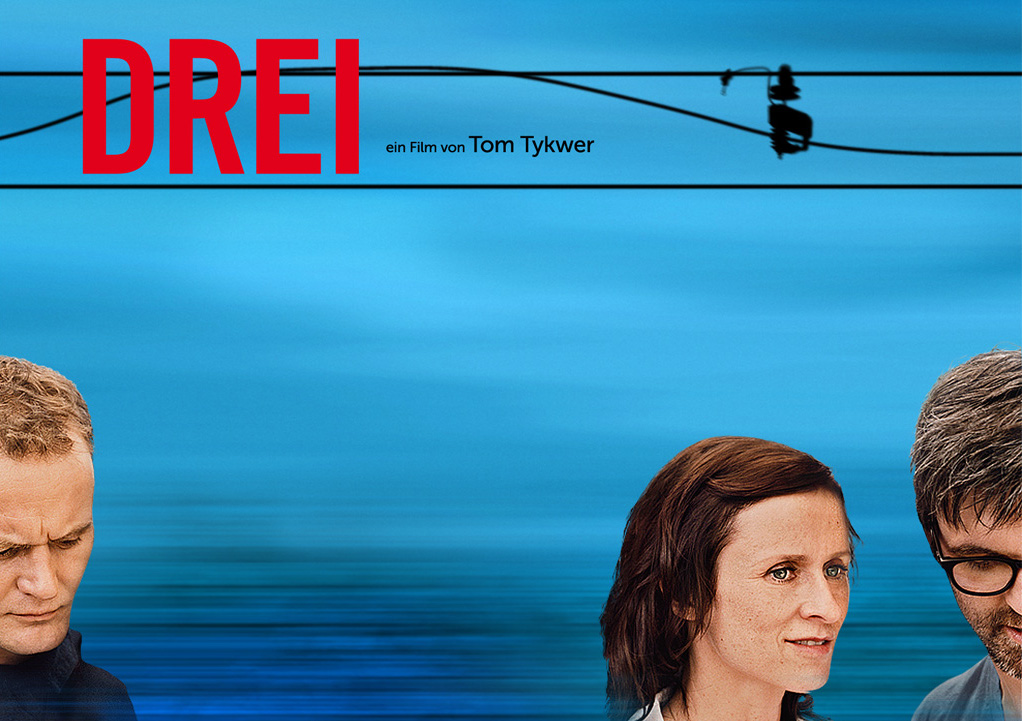 20 Jan

THREE by Tom Tykwer
In cooperation with the Goethe-Zentrum in Tirana
Drei

Directed by Tom Tykwer
119 min – 2010
In German with English subtitles
---
After twenty years together, their relationship has started to wear a little thin; Hanna and Simon seem to live more in the past than with belief in a shared future. Then they both fall in love with the same man, and neither is aware of the other's sexual adventures. When the truth comes to light, the trio come up with a surprising solution.
8 Awards and 11 nominations  in International Film Festivals.
Cast: Sophie Rois, Sebastian Schipper, Devid Striesow, Angela Winkler, Annedore Kleist…
---
The camera looks through the window of a moving train. Power cables pass by, initially parallel to one another, before breaking off in separate directions, away from one another. Finally, we see the cables coming back together and joining once again. This is Tykwer's way of visually setting the scene, just as he does later in a Tanztheater-inspired sequence. At the same time, we hear Simon's off-screen voice recounting how love will pan out in his life. Eventually, he says: "You die. I die too." Hanna then appears on screen: "How come I die first?" The two discuss this, along with their sexual lethargy. Hanna, who presents culture-based television programmes, attends an Ethics Council lecture given by stem-cell researcher Adam Borna, and then meets him by chance that evening in the theatre. Simon, an art technician whose business is hardly flourishing, discovers he has testicular cancer. As Hanna and Adam get closer and finally spend a passionate night together in the researcher's apartment, Simon undergoes the necessary surgery. The operation is a success; a few weeks later, he meets Adam at a swimming pool, and suddenly a gay encounter between the two men ensues. Each completely unaware of the other, Hanna and Simon continue their affairs with Adam until at one point, the pair meet one another in Adam's apartment. Hanna is pregnant with two children – Simon fathering one child, Adam the other. The film concludes by showing the trio climbing into bed together, apparently without a moment's hesitation; they are naked, happy, and full of affection for one another.