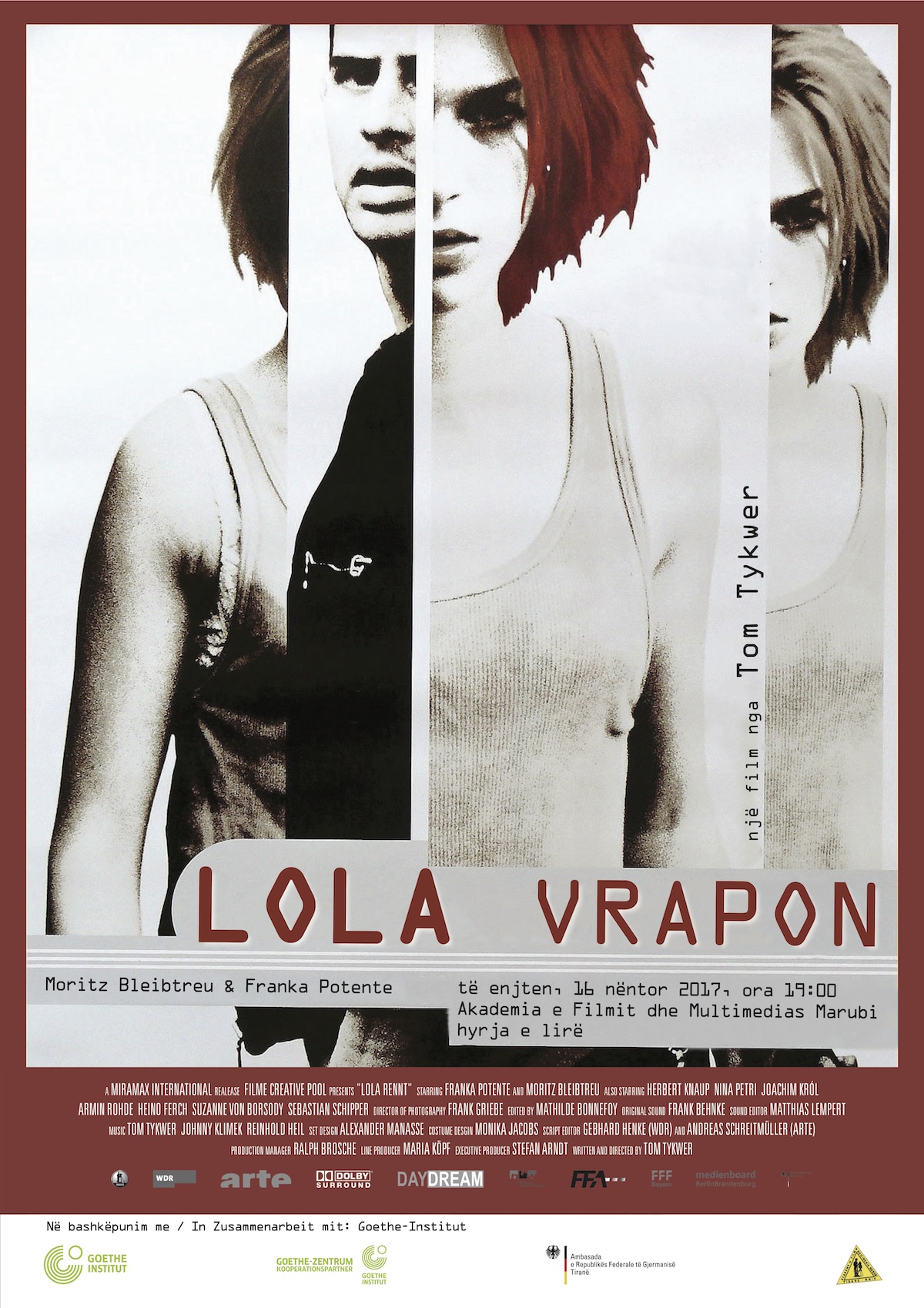 08 Nov

Run Lola Run by Tom Tykwer
In cooperation with the Goethe-Zentrum in Tirana
Run Lola Run (Lola rennt)
Directed by Tom Tykwer
81 min., 1998
In German with English subtitles
Cast: Franka Potente, Moritz Bleibtreu, Herbert Knaup, Armin Rhode, Joachim Kròl, Heino Ferch, Nina Petri, Suzanne von Borsody, Lars Rudolph, etj.
A young man urgently needs 100.000 Marks otherwise he will be killed by a gangster. His girl-friend Lola rushes around madly trying to collect the money and save her beloved. This love story is told by the young Berlin director Tom Tykwer in three versions, each with a different ending. RUN LOLA RUN is first and foremost a film that plays with the means available to the cinema, but also documents a style of life and was one of the most successful German Films to be produced in 1998.
Për të dhënat e filmit në Shqip, klinoni këtu.