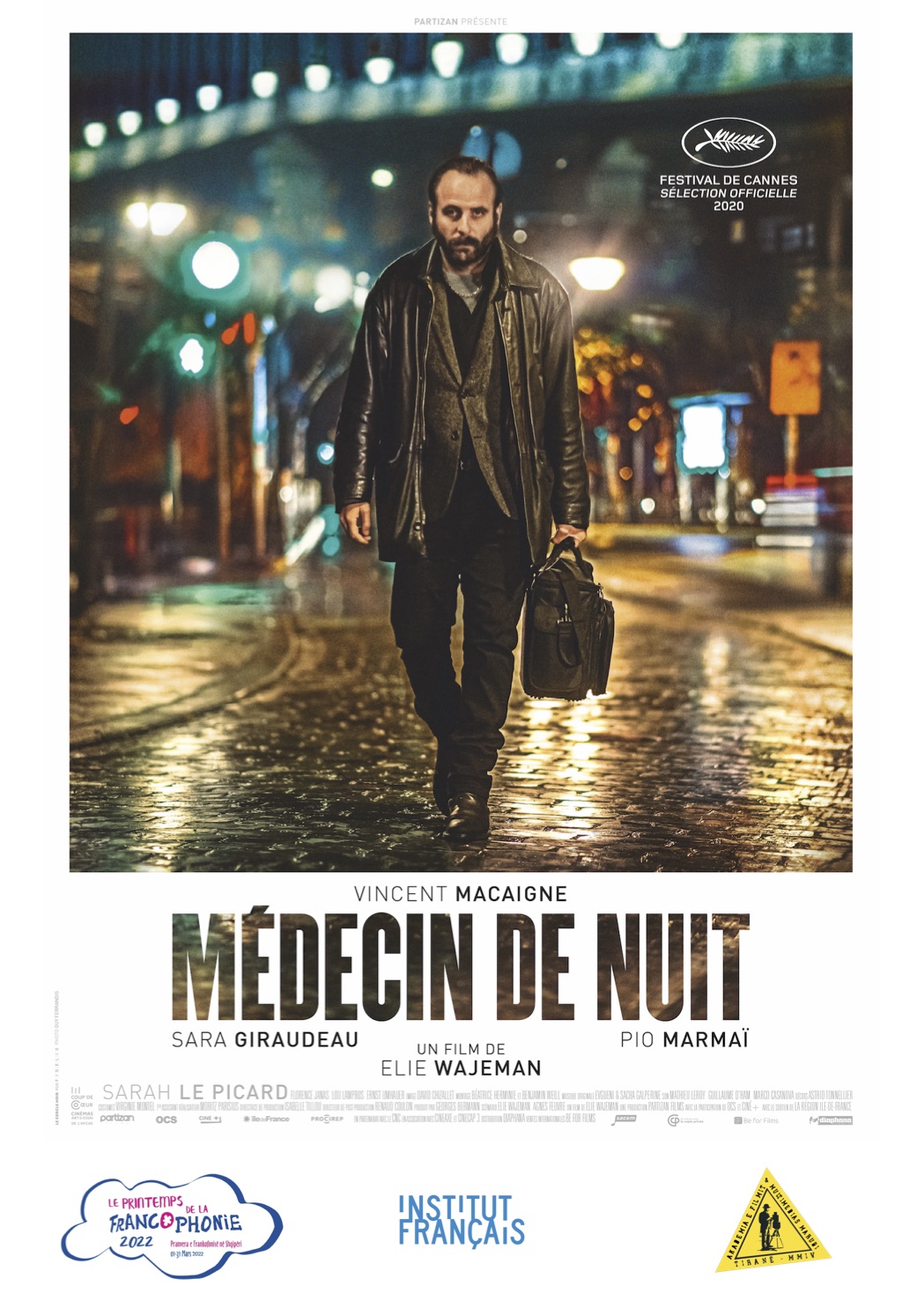 02 Mar

Francophonie 2022 – Médecin de nuit de Elie Wajeman
🇫🇷 CINÉMA 📽 Cycle « cinéma des Pays Francophones »
Mercredi 16 Mars à 19h00
« Médecin de nuit » réalisé par Elie Wajeman
(2020 – 1h22 – drame/policier/thriller)
Mikaël est médecin de nuit. Il soigne des patients de quartiers difficiles, mais aussi ceux que personne ne veut voir : les toxicomanes. Tiraillé entre sa femme et sa maîtresse, entraîné par son cousin pharmacien dans un dangereux trafic de fausses ordonnances de Subutex, sa vie est un chaos. Mikaël n'a plus le choix : cette nuit, il doit reprendre son destin en main.
En français sous-titré anglais / En partenariat avec l'Institut français

Entrée gratuite
---
🇺🇸 CINEMA 📽 Cycle « Cinema from Francophone countries »
Wednesday 16 March at 7 pm
« The Night Doctor » directed by Elie Wajeman
(2020 – 82 min – drama/crime/thriller)
Mikael is doctor on night call. It's a vocation. Between two patient-visits in slum areas, he cares for those whom no one else wants to see: the drug addicts, the homeless… He rubs shoulders with destitution. His life is in shambles. Especially when it comes to his pharmacist cousin who makes him write false prescriptions for Subutex. Overnight, he decides to get out of drug trafficking and rebuild his life. But there will be a heavy price to pay.
In French subtitled in English / In partnership with the Institut français

Free entrance