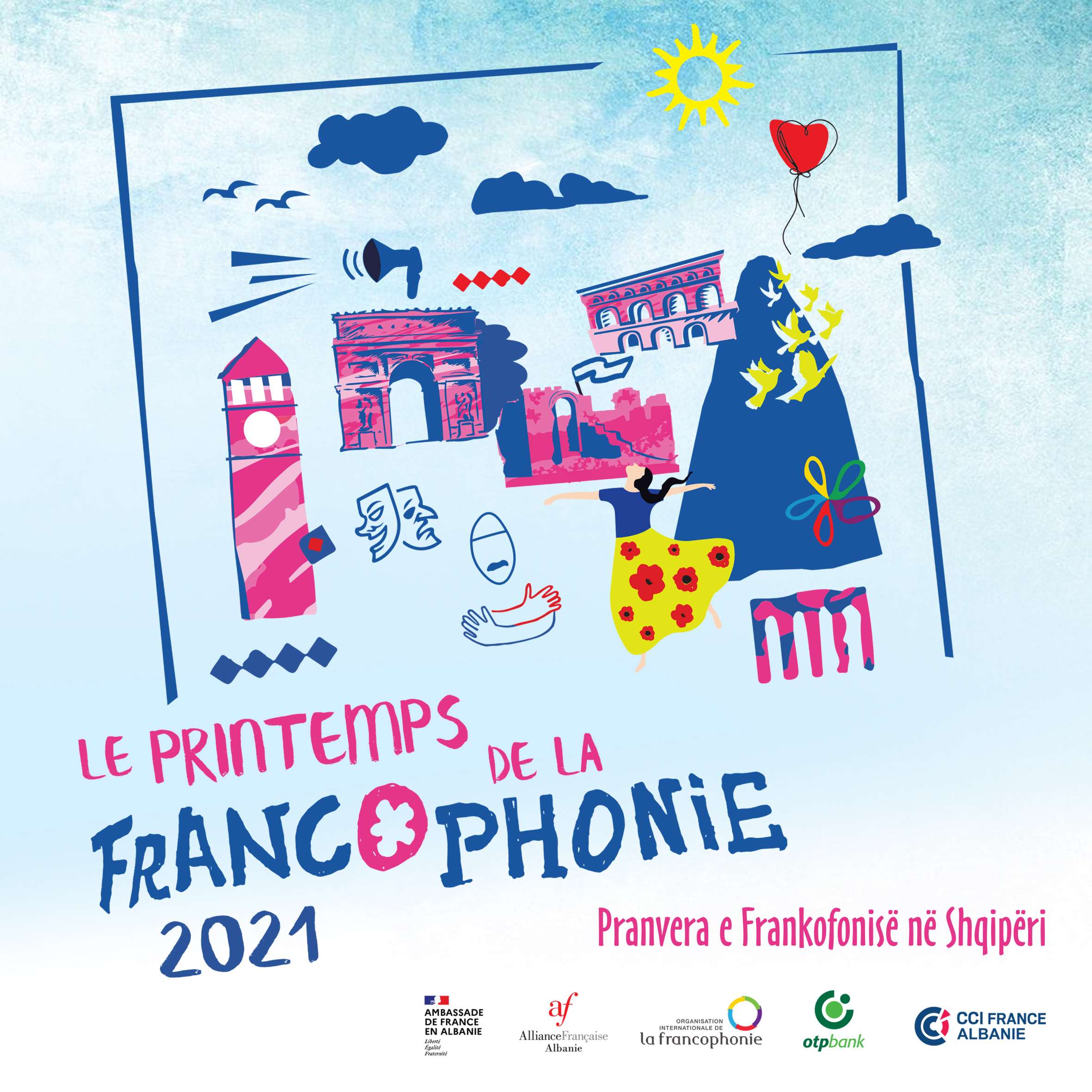 02 Mar

Francophonie 2021 – CAIRO TIME by Amir Ramses
🇦🇱 KINEMA 📽🍿 Cikli « Kinemaja e Vendeve Frankofone »
E Mërkurë 10 Mars ora 20:00
« Koha e Kajros » nga Amir Ramses
(2014 – 110 minuta – dramë-komedi)
Tre histori ndodhin gjatë një dite të vetme në Kajro. Lila, një aktore në pension, po kërkon Sameh, bashkë-yllin e saj të fundit. Salma është në takim me Wael dhe është në apartamentin e mikut të Wael pasi prishet martesa e tyre. Hazem është një tregtar i ri droge në arrati nga Aleksandria në Kajro dhe merr një plak me sëmundjen e Alzheimerit. Të gjashtë personazhet e gjejnë veten në pikat vendimtare të jetës së tyre, të cilat edhe pse nuk janë të ndryshme, janë bashkuar nga fati dhe nxirren përmes shfaqjeve të përsosura të lartësive nga legjendat e kinemasë egjiptiane.
Në gjuhën arabe, me titra në gjuhën frënge dhe shqipe  / Në bashkëpunimin me Ambasadën e Egjiptit
Shfaqjet në eKino.al : https://ekino.afmm.edu.al/sq/cairo-time/
---
🇫🇷 CINÉMA 📽🍿 Cycle « cinéma des Pays Francophones »
Mercredi 10 Mars à 20h00
« À l'heure du Caire » réalisé par Amir Ramses
(2014 – 1h50 – comédie dramatique)
Trois histoires se déroulent au cours d'une seule journée au Caire. Lila, une actrice à la retraite, est à la recherche de Sameh, sa dernière co-star. Salma sort avec Wael et est dans l'appartement de l'ami de Wael après l'échec de leur mariage. Hazem est un jeune trafiquant de drogue en fuite d'Alexandrie au Caire et récupère un vieil homme atteint de la maladie d'Alzheimer. Les six personnages se retrouvent à des moments décisifs de leur vie, qui bien que disparates, sont réunis par le destin et mis en valeur par des performances parfaites des légendes du cinéma égyptien.
En arabe sous-titré albanais et français / En partenariat avec l'Ambassade d'Égypte

Projection en ligne sur eKino.al : https://ekino.afmm.edu.al/fr/cairo-time/
---
CINEMA 📽🍿 Cycle « cinema from Francophone countries »
Wednesday 10 Mars at 8 pm
« Cairo Time » directed by Amir Ramses
(2014 – 110 min – comedy drama)
Three stories take place over the course of a single day in Cairo. Lila, a retired actress, is looking for Sameh, her last co-star. Salma is dating Wael and is in Wael's friend's apartment after their marriage breaks down. Hazem is a young drug dealer on the run from Alexandria to Cairo and picks up an old man with Alzheimer's disease. The six characters find themselves at decisive points of their lives, which although disparate, are brought together by destiny, and are brought out through pitch-perfect performances by Egyptian cinema's legends.
In Arabic subtitled in Albanian and French / In partnership with the Embassy of  Egypt

Free online screening on eKino.al : https://ekino.afmm.edu.al/cairo-time/