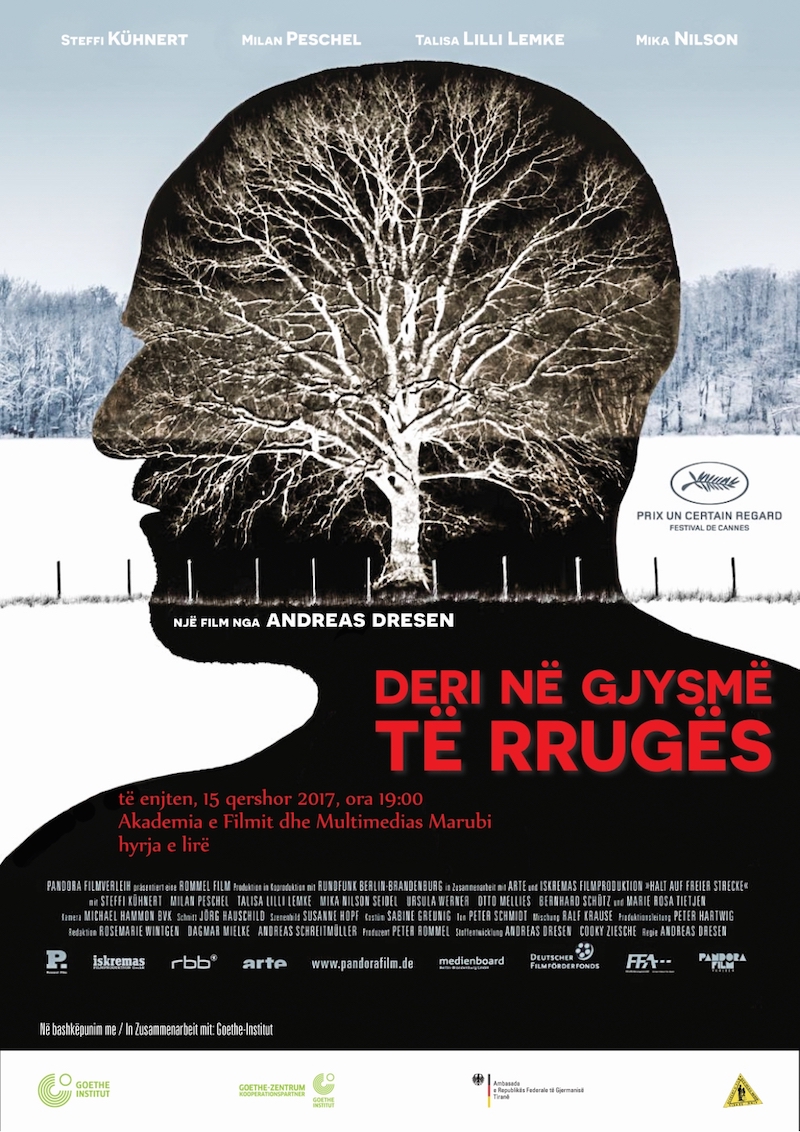 07 Qer

Stopped on Track by Andreas Dresen
In cooperation with the Goethe-Zentrum in Tirana
Stopped on Track (Halt auf freier Strecke)
Directed by Andreas Dresen
109 min – 2011 – In German language with English subtitles
Cast: Steffi Kühnert, Milan Peschel, Talisa Lilly Lemke …
12 wins & 10 nominations in International Festivals.
Frank and Simone have fulfilled their dream and live with their two children in a townhouse in the suburbs. They are a happy couple until the day Frank is diagnosed with an inoperable brain tumour. The family is suddenly confronted with death.
The doctor's diagnosis leaves no doubt– the brain tumour is inoperable, death will come quickly and the time to say goodbye is short. All this makes dying, all the more difficult for Frank.
Andreas Desen conveys through this moving and yet unsentimental drama how people cope with this situation in isolation and within the family circle, at home rather than in a hospital or hospice. It is inspired by experiences with people from his immediate surroundings.
What's exciting about this film is that he directs his attention where others either look away, hide behind metaphors or blur reality. To watch the family as they say goodbye to one another is both moving and comforting. Taking part in Frank's ever slowing life and his trains of thought, which gradually dissolve into nothingness, Andreas Dresen takes a large element of terror out of death.